*Gasoline-powered vehicles

Electric-powered vehicles, motorcycles, and diesel-powered vehicles
CAR INSPECTION SERVICES
Our facility is an Official Vehicle Inspection Station licensed by DPS. We're proud to have a licensed inspector perform every inspection. State Inspection is mandatory every year, comprising both Emission and Safety components. Electric cars, however, are exempt from the Emission part and only need to undergo the Safety inspection.
Passenger Car Safety Requirements
Horn

Windshield Wipers

Mirror

Steering

Seat Belts

Brakes (system) (Parking – beginning with 1960 models)

Tires

Wheel Assembly

Exhaust System

Exhaust Emission System (beginning with 1968 models)

Beam Indicator (beginning with 1948 models)

Tail Lamps (2); (1) if 1959 model or earlier

Stop Lamps (3) 1986 and newer; (2) if 1960-1985; (1) if 1959 model or earlier

License Plate Lamp (1)

Rear Red Reflectors (2)

Turn Signal Lamps (beginning with 1960 models)

Head Lamps (2)

Motor, Serial, or Vehicle Identification Number

Gas caps on vehicles 2-24 model years old

Window Tint.
Motorcycle Safety Requirements
1. Horn
2. Mirror
3. Steering
4. Brakes (system)
5. Tires
6. Wheel Assembly
7. Exhaust System
8. Tail Lamp (1)
9. Stop Lamp (1)
10. License Plate Lamp
11. Rear Red Reflector (1)
12. Head Lamp (1)
13. Motor, Serial, or Vehicle Identification Number
For more information, visit Texas DPS Inspection Criteria for the Annual SAFETY Inspection
*Emission Testing Requirements
Certain vehicles are required to have the On-Board Diagnostics (OBDII) emissions test. These include:
Vehicles registered in designated counties. Designated counties include: Brazoria, Collin, Dallas, Denton, El Paso, Ellis, Fort Bend, Galveston, Harris, Johnson, Kaufman, Montgomery, Parker, Rockwall, Tarrant, Travis, and Williamson.
Gasoline-powered vehicles. Diesel-powered vehicles and motorcycles are exempt from emissions testing, but are still required to have the annual safety inspection.
Vehicles 2 through 24 years old OR upon expiration of the two-year initial inspection sticker.
For more information about the test requirements, visit Emission Testing | Department of Public Safety.
Most Common Inspection Failures
Impaired or Non-Functional Windshield Wipers
When your windshield wipers are damaged or not working correctly, our technicians will promptly inspect and replace them with high-quality alternatives. This ensures clear visibility during rainy or adverse weather conditions.
Service Indicators or Check Engine Lights
If the service indicators or check engine lights are on, our technicians will conduct a comprehensive diagnostic scan. Once they identify the underlying issue, they will expertly address it to restore your vehicle's optimal performance.
Defective or Burned-out Headlights or Tail Lights
For damaged or burned-out headlights or tail lights, our technicians will replace them with top-grade bulbs. This guarantees proper illumination, enhances safety on the road, and ensures that you will meet inspection requirements.
Parking Brake Malfunctions
When facing parking brake malfunctions, our technicians will perform a thorough inspection to identify the root cause. They will then skillfully repair or adjust the parking brake mechanism to ensure it functions securely and effectively.
Tires Showing Wear or Tread Depletion
In the case of tires displaying wear or tread depletion, our technicians will assess their condition and recommend suitable replacements. It's our goal to ensure optimal traction and driving performance.
Excessively Dark Window Tint
With overly dark window tint, our technicians will assist you in finding a compliant replacement. We ensure your window tint adheres to all local regulations. Not only will this promote safe driving but will meet the standards for Texas inspection.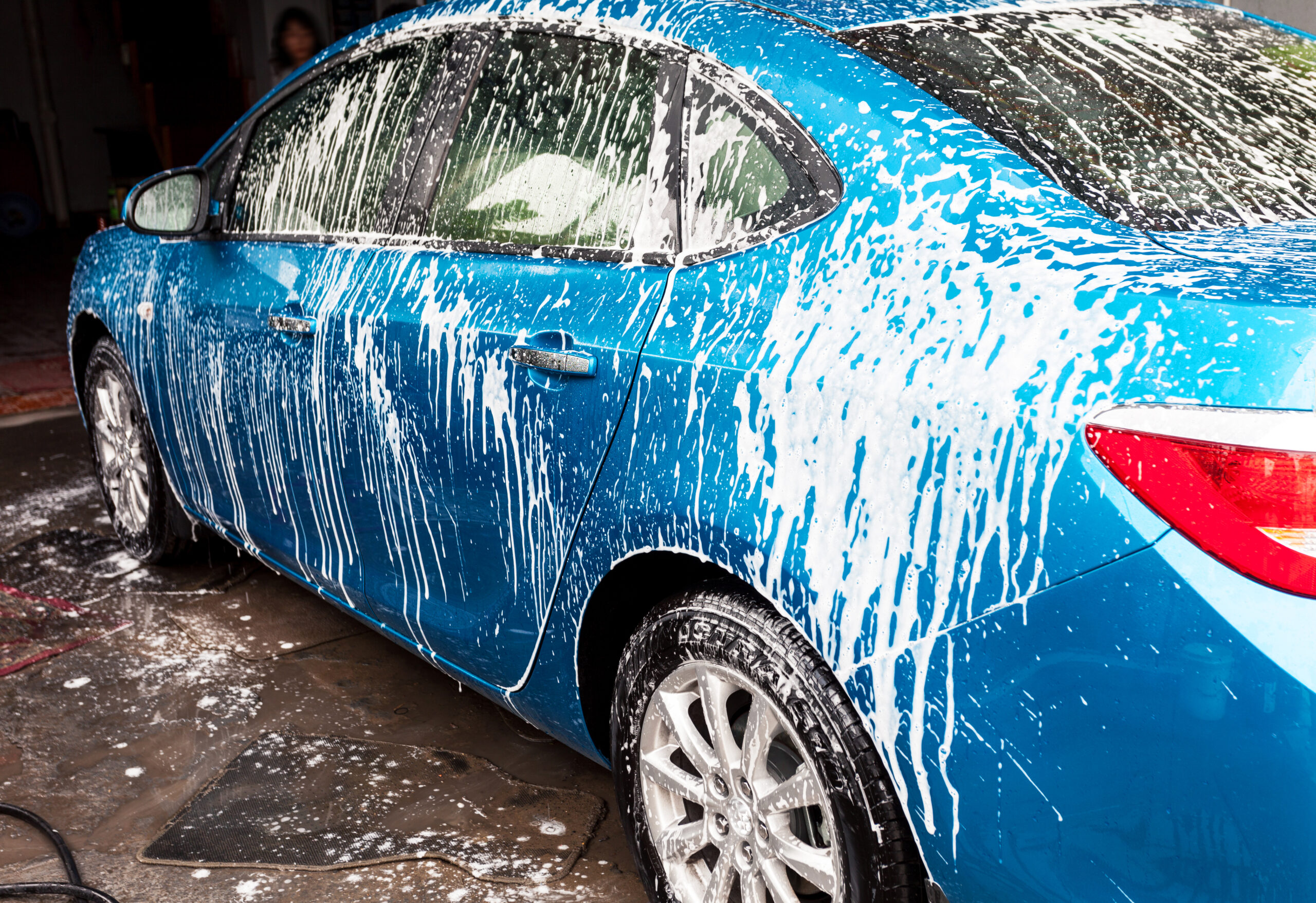 Enjoy a Free Express Wash!
After your vehicle inspection is done, we're happy to present you with a free Express Car Wash for the exterior of your vehicle. This means that not only will your car meet all road-ready standards, but it will also shine with cleanliness. Secure your appointment today and relish the benefits of our exceptional service quality!
Join Our VIP Mailing List
Receive special discounts for Super Shine Car Wash & Lube